New Features
Design Hints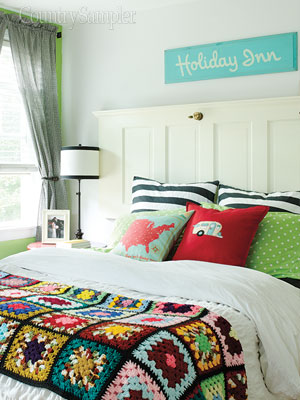 Vintage goods can give your home a unique, lighthearted appeal. Here are some of Arlington Heights, Illinois, homeowner Stacey Remikerís tips for decorating with these items:
Downloads & Projects

Stitch these simple stockings from muslin and vintage lace in less than an hour.
Reader Photo Gallery
Share your own home, and view other readers' photos!
Contests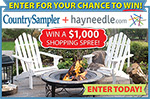 Create a fabulous home with Country Sampler and hayneedle.com!