New Features
Design Hints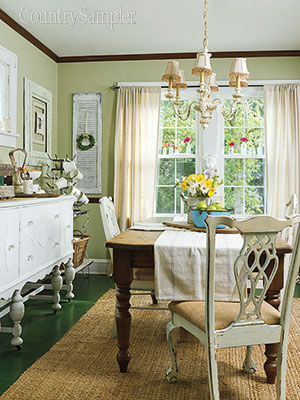 Working with a neutral palette is anything but boring when you choose accents with quiet colors and bold textures. Here are some of Susan Taggart's best tips for decorating with shades of white:
Downloads & Projects

Stitch these simple stockings from muslin and vintage lace in less than an hour.
Reader Photo Gallery
Share your own home, and view other readers' photos!
Contests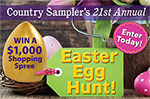 Hunt through the idea-filled pages of Country Sampler's March 2017 Craft Fair section, find the 12 Golden Eggs and enter for your chance to WIN!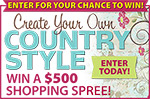 Enter today and you could win a $500 SHOPPING SPREE!