New Features
Design Hints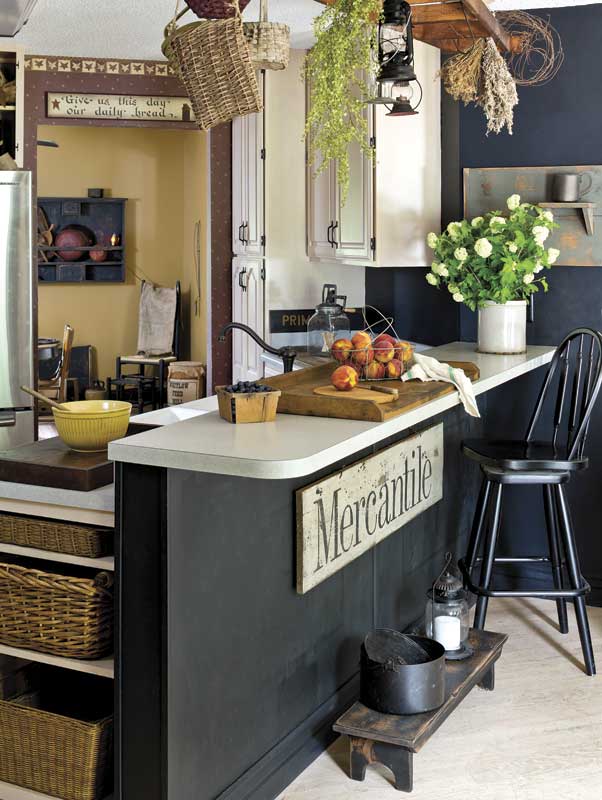 Incorporate darker finishes into your home to add drama and dimension perfectly in keeping with a rustic country look.
Downloads & Projects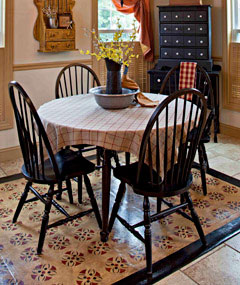 Paint your way to floor decor thats both sturdy and stylish with this easy-care floorcloth project.
Reader Photo Gallery
Share your own home, and view other readers' photos!
Contests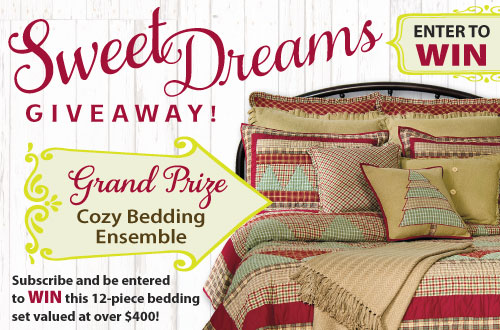 Create the ultimate cozy country retreat with this complete bedding ensemble from Country Sampler!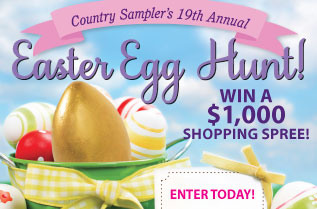 Hop through the idea-filled pages of Country Sampler's March 2015 Craft Fair section, find the 12 Golden Eggs and enter for your chance to WIN!