New Features
Design Hints

Introduce cozy country character to your own home, whatever its age or architectural design.
Downloads & Projects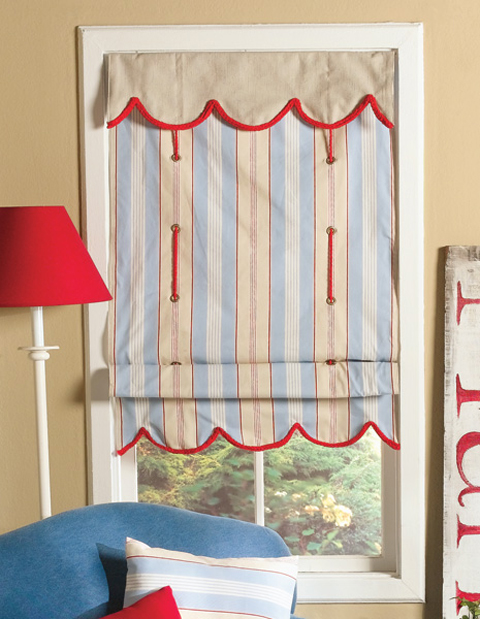 Brighten a window with a Roman-style shade with kicky-scalloped edges. Make it with a fresh ticking fabric for summery fun.
Reader Photo Gallery
Share your own home, and view other readers' photos!
Contests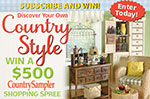 Enter for your chance to WIN!
Choose your favorite items totaling up to $500 from Country Sampler's Craft Fair section.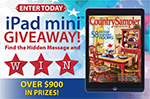 Search through the idea-filled pages of Country Samplerís July 2016 Craft Fair section, find the 18 hidden letters and enter for your chance to WIN!