New Features
Design Hints

Introduce cozy country character to your own home, whatever its age or architectural design.
Downloads & Projects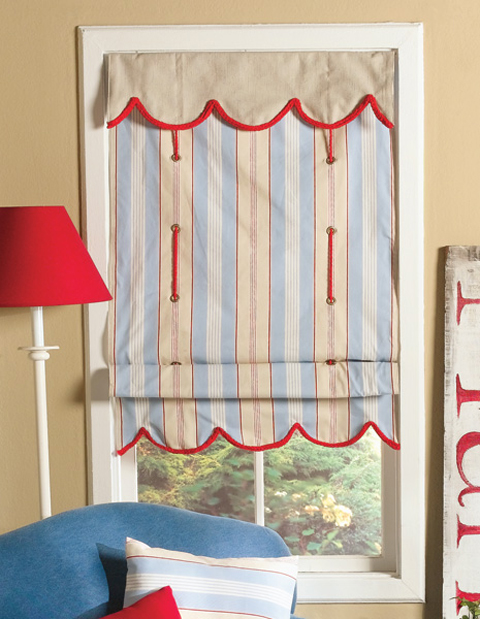 Brighten a window with a Roman-style shade with kicky-scalloped edges. Make it with a fresh ticking fabric for summery fun.
Reader Photo Gallery
Share your own home, and view other readers' photos!
Contests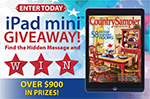 Search through the idea-filled pages of Country Samplerís July 2016 Craft Fair section, find the 18 hidden letters and enter for your chance to WIN!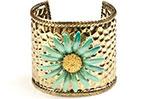 Enter for a chance to win this beautiful hammered oxidized gold cuff with a vintage green enamel flower detail handcrafted by jewelry designer Tricia McMaster of
GreenBijou.com
, as featured in the 2016 issue of
Country Sampler's Prairie Style
.