New Features
Design Hints

Take unfinished kitchen cupboards from ho-hum to amazing with these simple hints.
Downloads & Projects

DIY a floorcloth on the cheap with instructions for painting a drop cloth.
Reader Photo Gallery
Share your own home, and view other readers' photos!
Contests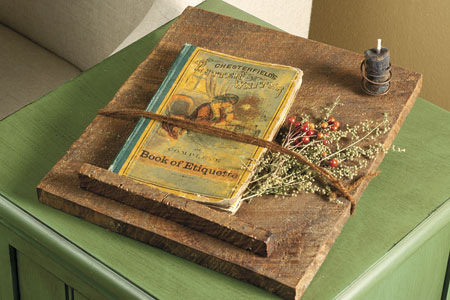 One lucky winner will win this primitive make-do desk with a vintage book, spring-style candleholder and herb accent courtesy of Janice Stanley and
Primitive Friends
.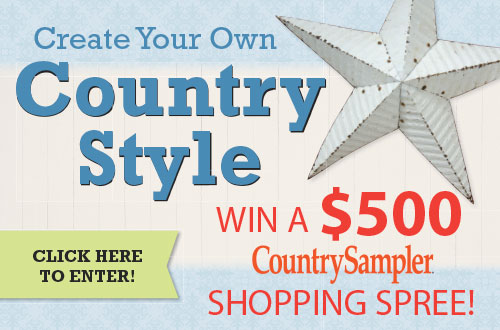 Find Your Country Style - The Possibilities Are Endless!