New Features
Design Hints
When you live near one of Maineís iconic forests, fresh-cut greenery is a prerequisite for seasonal decorating. Artificial branches canít truly replicate the natural beauty of emerald green balsam fir, richly textured cedar and heavenly white pine. Daniel Higgins and his partner, Sean Weber, adorn every room in their Orrington, Maine, home with a live Christmas tree, wreaths, sprays, and garlands made with fresh greens, berries and pinecones, a technique exemplified in their living room. To keep real greenery looking its best for the entire season, Daniel recommends these simple steps, starting in late October:
Downloads & Projects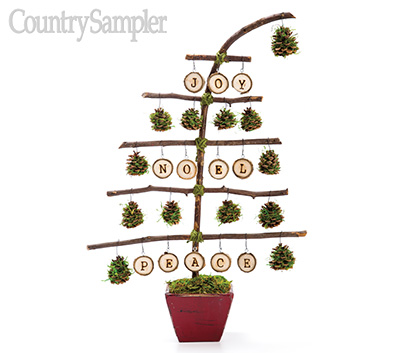 Put a new twist on a holiday tabletop display with a simple DIY tannenbaum that is the perfect showcase for pinecone ornaments and lettered wood slices.
Reader Photo Gallery
Share your own home, and view other readers' photos!
Contests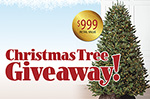 You could WIN this stunning pre-lit Christmas tree from Country Sampler and Balsam Hill!