New Features
Design Hints
Cindy Mack Taggart's favorite room is the heart of her Abilene, Kansas, home. When she started renovations, she was tempted to gut the space and start from scratch. "The appliances were not usable, and the layout of the kitchen did not flow well," she says. Ultimately, she opted to rework the floor plan. "I was able to put my unique country-style stamp on it so it would look like a working American country kitchen," she adds. Here's how you can create the kitchen of your dreams:
Downloads & Projects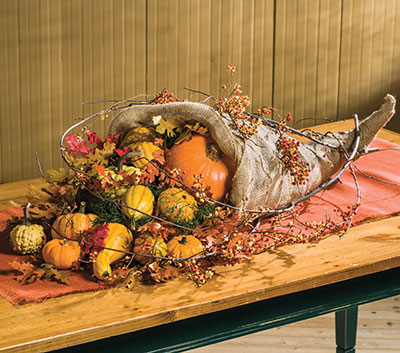 This horn of plenty will garner lots of attention from family and guests when used as the centerpiece of an autumn tablescape.
Reader Photo Gallery
Share your own home, and view other readers' photos!
Contests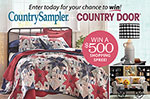 Explore the pages of Country Sampler for inspiration to...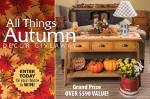 Country Sampler is helping usher in the season with a...