New Features
Design Hints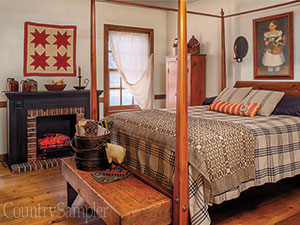 "I love a bargain," Darlene Sonnheim admits. "I think everyone does." She and her husband, Steve, have seen many changes in the antiques world since they began collecting almost 40 years ago. Walking miles at a local flea market trolling for treasure is more difficult now than it used to be, Darlene observes, and she's sad to report that a number of her favorite local antiques shops have closed. However, the internet has opened new doors and been the source of many of the treasures that fill the couple's home in the town of Vernon, Wisconsin. "And it's always open," Darlene points out with a laugh. She offers the following tips for shopping and scoring online:
Downloads & Projects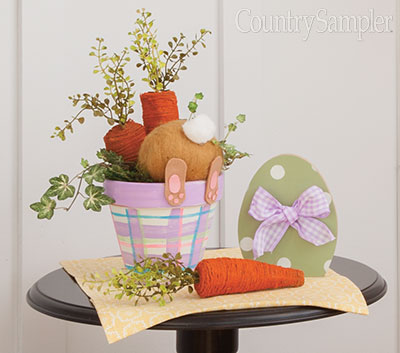 To create the appearance of a bunny's hindquarters, wrap a small foam ball with brown wool roving and glue on a cotton-ball tail and feet cut from colored paper or felt. Tuck the ball into a decorative pot (we painted a plain terra-cotta one with a pastel plaid pattern) filled with floral foam and a bit of ivy, arranging it so the feet hang over the edge.
Reader Photo Gallery
Share your own home, and view other readers' photos!
Contests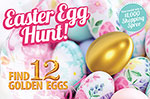 Hunt through the idea-filled pages of Country Sampler's March 2020 Country Marketplace section, find the 12 Golden Eggs and enter for your chance to WIN!