New Features
Design Hints
Karen Skiver patiently peeled off old Victorian wallpaper until she had a blank slate for her more primitive decorating style in the Greenville, Ohio, house she and her husband, Neil, have renovated. Once that hard work was complete, she re-papered walls in prim colors and patterns throughout the house—including her mudroom. "Wallpaper covers a lot," she says. "It can really dress up your home." She offers the following key points to consider when deciding between wallpaper and paint:
Downloads & Projects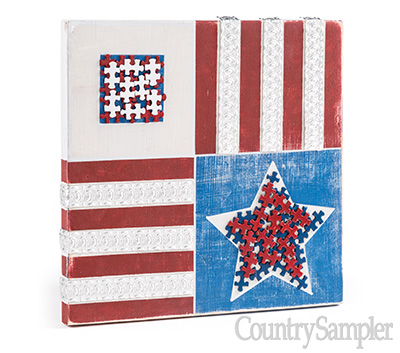 Repurpose scrap wood and puzzle pieces to create a decoration that adds a touch of the stars and stripes to your summer style.
Reader Photo Gallery
Share your own home, and view other readers' photos!
Contests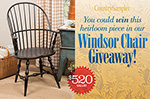 Add a piece of traditional craftmanship to your home by entering for your chance to win this Lawrence Crouse Sack Back Arm Chair valued at $520!