New Features
Design Hints
Do you daydream about buying and restoring an antique home? As romantic as this notion may sound, lovers of old houses often follow a different path and build a new home that recalls yesteryear but incorporates elements needed for today's lifestyle. Teri Klinker advocates this old house, new balancing act and says, "Period homes never go out of style." Reflecting on her own experience with designing and building a home with an eye on the past, Teri offers these helpful tips:
Downloads & Projects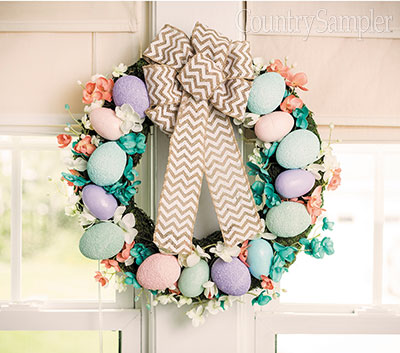 Impress family and guests with a spring-colored Easter egg wreath made with Krylon.
Reader Photo Gallery
Share your own home, and view other readers' photos!
Contests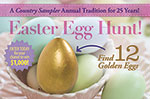 Hunt through the idea-filled pages of Country Sampler's March 2021 issue (pages 8-109), find the 12 Golden Eggs and enter for your chance to WIN!