New Features
Design Hints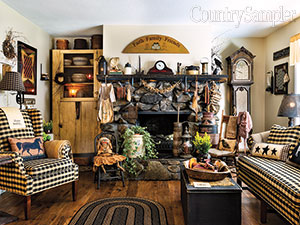 One of the joys of decorating is adding personality to each room, and incorporating textiles is a great way to place a unique stamp on your spaces, as Colleen Charlton did in her Chehalis, Washington, abode. Try her ideas for utilizing fabric flourishes in your home.
Downloads & Projects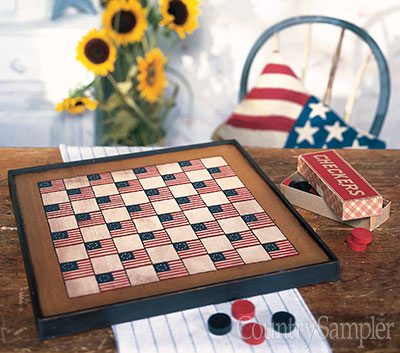 Paint a flag-adorned game board with old-fashioned appeal.
Reader Photo Gallery
Share your own home, and view other readers' photos!
Contests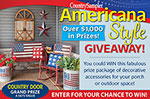 Make your decorating dreams a reality with Country Sampler!