New Features
Design Hints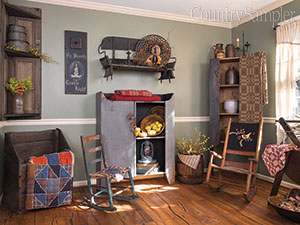 Are you looking for inventive ways to display your collectibles? Do you wish to free up floor space throughout your home? Follow Jean Moyer's lead and look to your walls, outfitting them with unique shelving alternatives in varied sizes as she has done in her Telford, Pennsylvania, home. Selecting timeworn finishes or mellowed patinas will highlight collections in a way that is compatible with many styles of country decor.
Downloads & Projects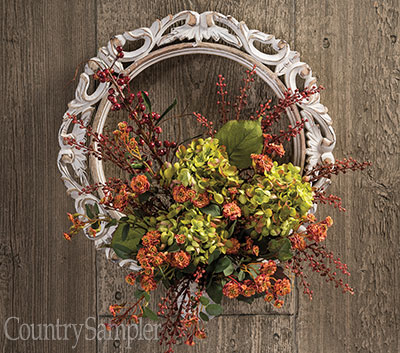 Transform a round frame into a spectacular fall accent.
Reader Photo Gallery
Share your own home, and view other readers' photos!
Contests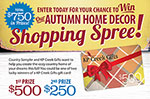 Make your decorating dreams a reality with Country Sampler!