New Features
Design Hints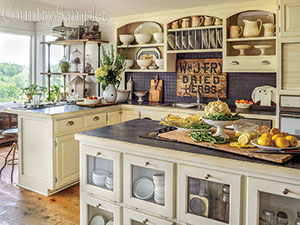 Brenda and Mike Kilgore's Orrick, Missouri, home was made for entertaining. "I do family dinners every Sunday for my four kids and grandkids," says Brenda, who espouses the benefits of tough and durable furnishings. "I don't want anybody to ever worry. I want a place my kids can put their feet up, be at home, and not worry about what my grandkids are going to do." She shares a few simple strategies for creating an inviting and open space for entertaining friends and family:
Downloads & Projects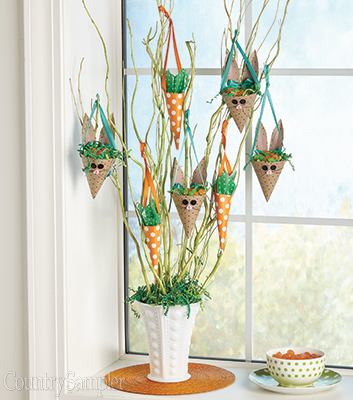 Create a tree trimmed with polka-dotted bunny and carrot cones full of yummy treats.
Reader Photo Gallery
Share your own home, and view other readers' photos!
Contests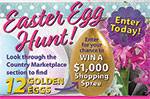 Hunt through the idea-filled pages of Country Sampler's March 2019 Country Marketplace section, find the 12 Golden Eggs and enter for your chance to WIN!