New Features
Design Hints
Winter is the perfect season to bestow your home with a fireplace. Nina and Larry Hurt, who live in Hazard, Kentucky, collaborated on their living room makeover, which features a striking accent wall where textiles and antique furniture flank a faux fireplace with an evolved-over-time effect. Here are their tips for making a masonry-free hearth:
Downloads & Projects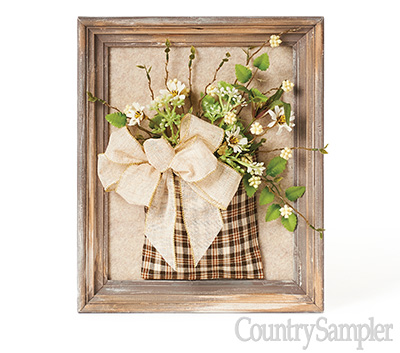 Dip into your crafting supply stash to fashion a wall decoration that can be entirely customized to your home's seasonal styles or colors.
Reader Photo Gallery
Share your own home, and view other readers' photos!
Contests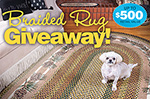 You could WIN a 5' X 8' braided rug of your choice—up to a $500 value -- from Country Sampler and The Braided Rug Place!