New Features
Design Hints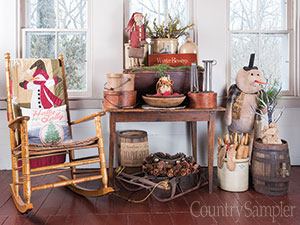 Sometimes a winter welcome means forgoing the typical red-and-green holiday color scheme in favor of a woodsy and rustic palette. As Robyn Thomas decorated her 1850 farmhouse she shares with her husband, Keith, and their children, she aimed to replicate the unpretentious lifestyle of the original residents, and her approach to the holidays is no different. "I think about what the house looked like then," she explains. Here are some of the ways she decks the halls—including this enclosed porch—with homespun cheer.
Downloads & Projects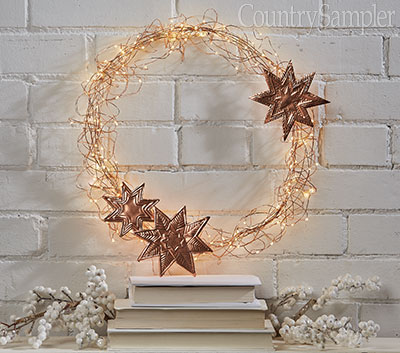 Create a magical Christmas Eve night with this simple wreath that mimics sparkling stars.
Reader Photo Gallery
Share your own home, and view other readers' photos!
Contests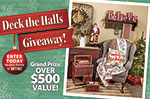 Get set for the season with Country Sampler!