New Features
Design Hints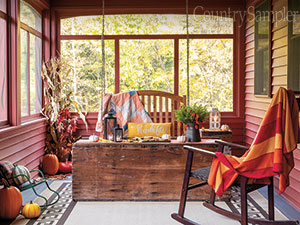 Screened porches are peaceful retreats that strike a balance between indoor and outdoor living spaces. Unlike an open deck or patio, a porch offers protection from sun exposure, rain showers and flying insects. Depending on where you live, porches can be enjoyed year-round or for multiple seasons. To maximize comfort and optimize charm, planning is needed to outfit your porch. Julie Tweedie and her family relax on their Blaine, Maine, porch from early spring to late fall, and she enjoys making it a cozy, inviting space in any season. Here are some of her decorating tips:
Downloads & Projects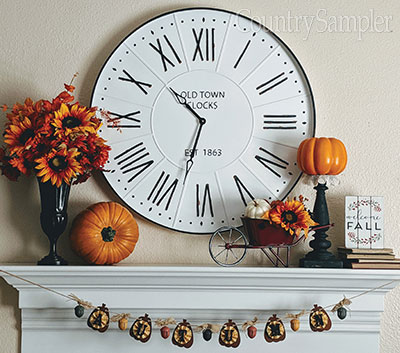 Follow Country Sampler reader Sandra Buck's lead and make a festive fall decoration.
Reader Photo Gallery
Share your own home, and view other readers' photos!
Contests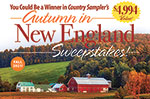 Make your decorating dreams a reality with Country Sampler!