New Features
Design Hints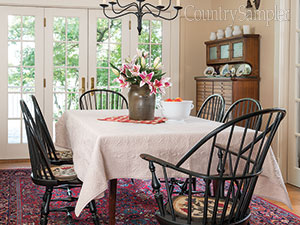 You've amassed a trove of china, porcelain, pottery and other dishware over the years, or perhaps inherited them from a generation or two of loved ones. How can you integrate these treasures into your decor? Pat Kennedy, who adores crocks, children's feeding dishes and ironstone, helped round up some ideas for dazzling dish displays that she uses throughout her west-central Minnesota home.
Downloads & Projects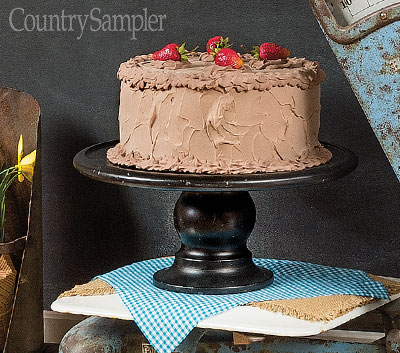 To make a faux cake that looks good enough to eat, start with a 9" round foam cake form. Place it on a piece of cardboard covered with parchment paper or wax paper or an appropriate size round cardboard cake board. Scoop lightweight spackling into a small container and add your desired color of craft paint or gel paste food coloring. Mix well, adding paint until you have a "frosting" color you like.
Reader Photo Gallery
Share your own home, and view other readers' photos!
Contests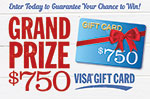 Make your decorating dreams a reality with Country Sampler!