New Features
Design Hints
Joy Campbell, who lives in South Dartmouth, Massachusetts, isnít one for pigeonholing her style or for following decorating rules. ďIíve never been one to go with the flow or follow whatís in,Ē she remarks. Instead, she believes her living room should reflect the people who live in it. She recommends the following tips for crafting a home filled with unexpected (and individualized) appeal:
Downloads & Projects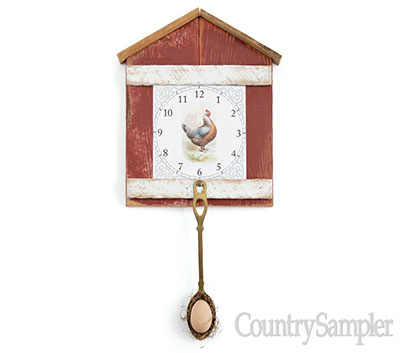 Use our printable graphics to create two unique clockface accents: a whimsical barn-shaped wall hanging and a simple wheat-themed decoration.
Reader Photo Gallery
Share your own home, and view other readers' photos!